AVG Internet Security
AVG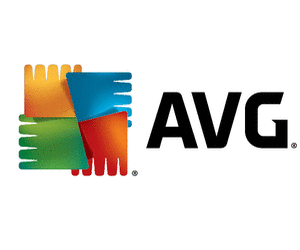 Introduction
Instead of making you wait for a single big-bang release each year, we now push updates to you automatically. That's also why we've dropped the year from our product names, because as long as you're subscribed to AVG, your security is always up-to-date. And new features? You'll automatically get those whenever available, too.
Features
Security
Antivirus
Helps stop, remove and prevent the spreading of viruses, worms, and trojans.
Anti-Malware
Protects you from malware on your PC and helps stop anything that's infected.
Anti-Rootkit
Helps keep control of your PC in your hands, not some hacker's.
Email Scanner
Detects infected or rogue inbound attachments so they can't damage your PC. Works as a plug-in for email applications including Microsoft Outlook or as a scanner for POP3, SMTP and IMAP accounts.
Protective Cloud Technology
Identifies and prevents emerging threats "in the cloud" via automatic updates to your antivirus software.
Community Protection Network
Instantly converts every new threat encountered by any member of our community into protection for everyone. It adds up to ever-better antivirus protection for the entire AVG community.
AVG LinkScanner
Smart prevention technology that helps prevent you from hitting infected or criminal sites. LinkScanner checks links you click and warns you if it detects anything suspicious.
Social Networking Protection
Checks the links that get exchanged when you're on social networks such as Facebook, Twitter etc. to help keep you and your friends safe.
Anti-Spam
Stops spammers and scammers getting to you. Reduces your risks of falling prey to online spam by scanning and checking all your emails for suspect content and code.
AVG Online Shield
Checks files before you download them to ensure they are safe, and protects you as you exchange files using MSN and Yahoo! and ICQ.
Enhanced Firewall
Blocks hackers attempting to access the private data stored on your PC. Stops malware taking over your computer or from harming other peoples. Works on wired and wireless networks.
Real-Time Outbreak Detection
Uses advanced artificial intelligence on your PC to proactively identify malware samples that haven't yet been catalogued by our AVG ThreatLabs team. AI Detection is being constantly trained through telemetry data from our users.
AI Detection
We've added crowd intelligence to our existing cloud-based Outbreak Detection technology to identify even the newest malware variants and outbreaks in real-time.
Privacy
File Shredder
Did you know that files deleted from your Recycle Bin can still be recovered? File Shredder securely deletes data to help prevent unintended or unauthorized recovery.
Data Safe
Encrypts and stores your valuable documents, pictures or any other files onto a password-protected virtual disk on your PC. Use Windows Explorer to move files into your Data Safe and open them just like any other disk.
AVG Identity Protection
Analyzes a software's behavior in real-time to determine if it's safe. This feature helps protect you against 0-day threats and malicious programs that could steal your passwords, bank account details, and other digital valuables.
Anti-Spyware
Keep your identity safe from the spyware and adware that tracks personal information.
WiFi Guard
Helps you avoid the rogue WiFi access points used by hackers by alerting you when your PC tries to access an unknown WiFi network.
No Slowdowns
Turboscan
Dramatically shortens scanning times thanks to a smarter scanning sequence that follows the order in which files are saved to the hard drive.
Game Mode
Keeps scans and updates at bay while you play to avoid lags and freezes. Also safeguards your digital profile from hackers looking to steal and sell your game rewards.
Smart Scanner
Only scans your PC when you're not using it. Drops to low-priority mode as soon as you move your mouse or hit a key. To keep scan times to a minimum, it ignores the files it's already scanned and knows are safe.
Support
Live Support
Enjoy phone or online chat support when you've got questions or problems.
Auto Updates
As we constantly innovate and evolve our protection technology, we'll make sure you're automatically updated to maintain top-level defense.