AVG Internet Security 2018
AVG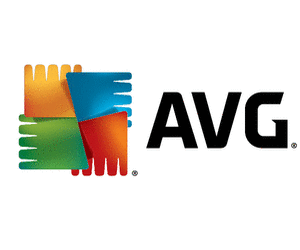 Now with advanced ransomware protection
Banking, browsing, shopping — AVG Internet Security 2018 offers extra protection for those who live online. Shield yourself against hacker attacks, scan for malware and performance issues, and avoid fake websites.
Our Ransomware Protection now goes one step further: we protect your PC from attacks that would encrypt it for ransom, and we stop any untrusted app from changing or deleting your files.
Computer Protection
Our advanced antivirus scans for, removes and flat-out stops viruses, ransomware, spyware, rootkits, Trojans, and other nasty malware — and because it all happens in real time, we can catch threats before they reach you. We secure your USB and DVD drives just as quickly, too.
Our favorite bit? It updates your security automatically, and uses advanced Artificial Intelligence (AI) and real-time analysis to help stop even the newest threats from getting near you.
Web & Email Protection
Your email has never been safer. Our Email Shield technology specifically targets email attachments to stop threats, wherever they may come from — malicious senders or friends sending malware out unknowingly.
Your online security is guaranteed with real-time link & download scanning, and protection against unsecure Wi-Fi spots. If you click it, we scan it — with our best internet security software, you always know your way is clear.
Hacker Attack Protection
Our Enhanced Firewall effortlessly bounces criminals and snoops who try and sneak onto your PC to steal your private files, photos, and passwords.
Private Data Protection
Encrypt and hide your most private photos and files, or permanently shred the stuff you choose. So, even if your PC gets into other hands, you can prevent family, friends, and of course thieves from seeing what's yours.
Payment Protection
Whether you're browsing, shopping, or banking, this is the added protection you need. We'll block spam and scams, and even help you avoid fake copycat websites, to prevent you from accidentally giving your passwords or credit card numbers to the bad guys.
Protects your whole family
Easily protect your whole family, no matter how many devices they've got or what kind they are. Better still, you can do all this from a single dashboard.
Secures UNLIMITED personal devices
Windows
AVG Internet Security gives you our best Windows protection against viruses, web threats, and hackers.
Android
AVG AntiVirus for Android protects against viruses and malware as well as theft or loss.
Mac
Even a Mac needs protection from viruses and spyware. AVG AntiVirus for Mac will do just that.
Mobile protection included
We also give you unlimited antivirus for all your Android devices. We can lock your private apps and photos, help you find your phone if you lose it, and help keep thieves away from your personal data.
And because a Mac also needs protecting, that's covered, too.
System Requirements
Windows 10, 8, 7, Vista, XP SP3
Mac OSX 10.8 Mountain Lion or above