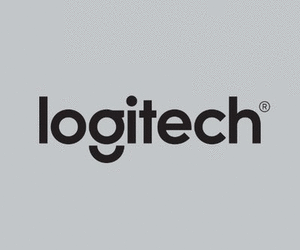 A premium audio experience at your desk
Each element of MX Sound has been meticulously selected from the high-end drivers to the premium fabric to the motion-activated back-lit controls to deliver superior audio in a beautiful design. Listen via Bluetooth or a wired connection and seamlessly switch between them with the Logitech Easy-Switch™ feature. Enjoy an exceptional experience at your desk.
Versatile setup
Pair up to two Bluetooth® devices and/or connect one device via the 3.5 mm input. The Logitech Easy-Switch™ technology lets you seamlessly switch between audio sources—just pause the audio on one and press play on the other.
Superior sound
With 24 Watt Peak (12 Watt RMS) power, high-end drivers and uniquely designed port tubes extending the bass range, these speakers deliver balanced audio that accurately reproduces the sound artists intended. A 10° backward tilt puts the listener in the sweet spot for an optimal sound experience.
Intuitive controls
Adjust the volume and pair Bluetooth devices with a light touch to the motion-activated, back-lit controls on the speaker front. To save power, standby mode is automatically triggered after 20 minutes of inactivity.
Premium experience
Elegantly crafted speakers include silver accent rings, motion-activated back-lit controls and high-end fabric covers. Designed to complement other Logitech premium desktop accessories such as Craft and MX Master 2S.
Dimensions
Height x Width x Depth:
6.30 in (160mm) x 6.30 in (160mm) x 3.28 in (83.4mm)
Weight: 3.90 lbs (1.72 KG)
System Requirements
Works with Bluetooth enabled devices and any device with a 3.5mm input:
Technical Specifications
Reliable 25-meter line of sight range
Bluetooth pairing and volume controls located on front of right speaker
Package Contents
Warranty Information
1-Year Limited Hardware Warranty
Part Number
PN 980-001281