Razer Blade Pro - 256GB SSD + 500GB HDD
Razer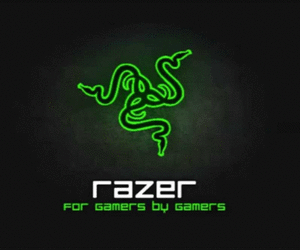 The New Razer Blade Pro - 256GB SSD 500GB HDD
For Play and Work
The new Razer Blade Pro is the ultimate gaming machine and creative mobile studio with the latest high-performance technologies yet remains just 0.88 inches thin. Our engineers packed more power than ever before into the new Blade Pro, so you can do more with it. With a 47 watt quad-core Intel Core™ i7 processor, NVIDIA GeForce GTX 960M graphics, 16GB of RAM, and dual storage (SSD+HDD), the new Blade Pro delivers serious performance that can take on the most intensive applications with ease.
Features
NVIDIA GeForce GTX 960M
The new NVIDIA GeForce GTX 960M with 4GB GDDR5 VRAM was designed for extreme levels of gaming and gives the Razer Blade Pro increased performance to run graphic-intensive games, editing HD video, or other creative software. With amazing fluidity and smoothness, you'll play games the way they were meant to be played.
Intel Core™ i7 Quad-core Processor
The 17-inch Razer Blade Pro has the power to do more than ever before with the Intel Core™ i7–4720HQ quad-core processor clocking in at 2.6GHz and reaching Turbo Boost speeds up to 3.6GHz. Designed for gaming, but with this much muscle the Blade Pro will tear through processor-intensive applications such as Adobe Premiere, Adobe Photoshop, Autodesk Maya, and more.
Dual Storage SSD + HDD
The new Razer Blade Pro packs in dual storage (SSD + HDD) for both high speed and large capacity. Store your most frequently accessed content on the ultra-fast SSD with up to 512GB of space. Large files can be stored on the internal second drive that allows for up to 1TB of additional storage beyond the SSD.
Touch Point Thermal Engineering
The Razer Blade Pro's amazing performance is driven by the engineering principles of localized heating. Localized heating focuses on directing heat away from the main touch surfaces of the notebook to areas that can dissipate heat quickly and are not commonly touched by the users. At Razer, we have dedicated thermal engineers who use thermal sensors to test how warm each area of a notebook's exterior gets during various workloads. Our goal is not to get rid of heat altogether, but to keep it away from key touch points that come in contact with users. This allows the Blade Pro to pack in the highest performance possible with NVIDIA GTX graphics.
The Space to Work or Play
With a 17.3-inch Full HD (1920 X 1080) matte anti-glare display, Blade Pro gives you the freedom to work and play without missing anything. The Razer Blade Pro provides you with a large screen to take full advantage of your creative side and fast refresh rates to ensure gaming domination.
The Power of Portability
At 0.88 inches thin and weighing only 6.76 pounds, the Blade Pro design delivers desktop class performance without sacrificing portability. With a CNC aluminum body the Blade Pro is not only durable but every detail is sleek, slim, and light, all the way down to the compact power supply.
Expand your Creativity
Expand your workspace with the ability to output up to 4K resolution with compatible monitors via the HDMI output. The Razer Blade Pro also features both wireless 802.11ac and Gigabit Ethernet for networking at insane speeds. With additional connectivity including three USB 3.0 ports, array microphone, and 3.5 mm microphone/headphone combo port, the Blade Pro is the complete creative mobile studio.
Switchblade User Interface
The Razer Blade Pro's Switchblade UI is an innovative user interface designed from the ground up for a more efficient and intuitive experience for your professional grade software and games. There are 10 dynamic tactile keys and a revolutionary LCD track pad to put infinite tools and possibilities at your fingertips. The Switchblade UI will make gestures feel more natural and intuitive for editing, designing, and gaming. The Blade Pro also includes a backlit anti-ghosting keyboard that registers simultaneous key presses with precision.
Specifications
17.3" Full HD 16:9 Ratio,1920x1080 LED Backlit
NVIDIA GeForce GTX 960M (4GB GDDR5 VRAM)
Quad-core processor with Hyper Threading 2.6GHz / 3.6GHz (Base / Turbo)
Mobile Intel PCHM 8 series chipset, HM87
16GB (2 x 8GB DDR3L-1600MHz)
Intel Wireless-AC 7260HMW (802.11a/b/g/n/ac + Bluetooth® 4.0)
Razer Switchblade User Interface (SBUI)
USB 3.0 port x3 (SuperSpeed)
HDMI 1.4a audio and video output
3.5mm microphone/headphone combo port
Dolby Digital Plus Home Theater Edition
7.1 Codec support (via HDMI)
Razer Synapse enabled with programmable keyboard
Backlit anti-ghosting keyboard
Compact 150W power adapter
Built-in 74Wh rechargeable lithium-ion polymer battery
16.8" / 427mm (Width) x 0.88" / 22.4mm (Height) x 10.9" / 277mm (Depth)