Razer Blade Stealth - UHD (512GB)
Razer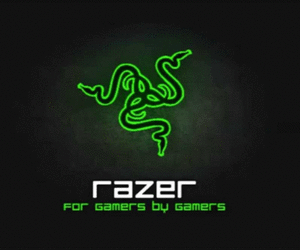 RAZER BLADE STEALTH
The Razer Blade Stealth Ultrabook™ sets the new standard for ultra-mobility and extreme performance. The incredibly thin 0.52" CNC aluminum chassis encases an Intel Core™ i7 processor, and the most visually stunning 12.5" 4K high-resolution touch display.
RAZER CORE
For extreme performance, the Blade Stealth fuses seamlessly with the optional Razer Core via Thunderbolt™ 3, delivering external desktop graphics and expanded connectivity.
Features
DEMAND MORE FROM LESS
Slice through your daily tasks with the insanely thin Razer Blade Stealth. At only 0.52" thin and 2.75lbs, the Razer Blade Stealth is extremely portable, making it the ultimate Ultrabook™.
POWER THROUGH YOUR DAY
The Razer Blade Stealth's highly durable chassis is CNC-milled out of aircraft grade aluminum. The ultra-sleek finish and thin form factor adapts perfectly to any situation. Together with up to 8 hours of battery life, you'll be able to play casual games on the train and power through your daily work.
12.5" 4K AND QHD TOUCHSCREENS
The 12.5" Razer Blade Stealth's breathtaking display is available in two high resolutions: 4K at 3840 x 2160 pixels and Quad HD at 2560 x 1440 pixels. Both IGZO (Indium Gallium Zinc Oxide) displays are touch-enabled with wide viewing angles and high-color saturation to provide unmatched color and image quality.
12.5" IGZO TOUCH DISPLAY
CREATIVE PERFECTION
Experience amazing color saturation with the 4K display featuring 100% Adobe RGB color space coverage. Images are bright and clearly visible with wide viewing angles of up to 170°. Whether editing content or sharing a presentation, the Razer Blade Stealth was designed for ultimate visual clarity.
6TH GEN INTEL CORE™ i7 PROCESSOR
With the Razer Blade Stealth's extremely thin and light design, you'd never guess it holds all that power. The 6th Gen Intel Core i7-6500U processor gives the Razer Blade Stealth 2.5GHz of processing power and Turbo Boost speeds up to 3.1GHz. Push even more pixels with the Intel® HD Graphics 520 for smooth visuals.
The Razer Blade Stealth also packs up to 512GB of PCIe solid-state storage and 8GB of fast dual-channel memory, allowing you to boot quicker and launch applications faster than ever before. Optimized from the start, Razer does not load unnecessary bloatware commonly found on other computers.
16.8 MILLION COLORS PER KEY
Featuring the world's first individually backlit RGB notebook keyboard, your Razer Blade Stealth gives you access to 16.8 million color options powered by Razer Chroma. This anti-ghosting keyboard registers simultaneous key presses with precision, providing a quick and comfortable typing experience. With Razer Synapse, you can easily remap your keys, create macros, and personalize your own lighting effects, then use inter-device sync with your other Chroma enabled devices, for a setup that is as unique as your style.
THUNDERBOLT™ 3
The Thunderbolt™ 3 technology in Razer Blade Stealth brings Thunderbolt to USB-C at speeds up to 40 Gbps, creating one compact port that does it all. With the ability to connect to USB, Display Port, PCI Express, and Thunderbolt devices it is the most versatile connection available. A single cable now provides four times the data and twice the video bandwidth of any other cable, all while also supplying power to the notebook. Whether you're gaming or editing 4K video with plug and play external desktop graphics, you can now transform the Blade Stealth into a true desktop experience.
EXTERNAL DESKTOP GRAPHICS
The Razer Core is the world's first true plug and play Thunderbolt™ 3 (USB-C) external graphics enclosure, allowing you to transform your notebook into a desktop gaming experience. Featuring plug and play support with compatible graphics cards, you won't need to reboot your system every time you connect your Razer Blade Stealth to Razer Core. Connect to the future with the most advanced and versatile external desktop graphics solution available.
GPU SUPPORT
Easily upgrade or customize your preferred level of performance with support for full-length, double-wide PCIe desktop graphics cards (sold separately) for a level of performance that fits your play style.
ULTRABOOK UNLEASHED
With the ability to connect gaming peripherals to Razer Core's additional I/O ports, you can easily transform your Razer Blade Stealth into a full gaming setup.
Complete with 4 USB 3.0 ports and Ethernet, the Razer Core makes it incredibly easy for you to connect all your devices. By using a single USB-C connection to your notebook, this stellar graphics dock provides you with both data transfer and notebook charging without any hassle.
MORE EFFECTS WITH CHROMA
Apart from delivering awe-inspiring on-screen effects, your Razer Core also comes with Chroma. Personalize your very own unique psychedelic lighting effects then sync with other Chroma enabled devices for a truly spectacular gaming experience.
Specifications
Razer Blade Stealth QHD (2560 x 1440) 70% Adobe RGB (128GB and 256GB PCIe SSD)
Razer Blade Stealth 4K (3840 x 2160) 100% Adobe RGB (256GB and 512GB PCIe SSD)
12.5" IGZO 16:9 aspect ratio, with LED backlight, capacitive multi-touch, up to 170° wide viewing angles
Intel Core™ i7-6500U Dual-Core Processor with Hyper Threading 2.5GHz / 3.1GHz (Base/Turbo)
8GB dual-channel onboard memory (LPDDR3-1866MHz)
Wireless-AC (802.11a/b/g/n/ac + Bluetooth® 4.1)
USB 3.0 port x2 (SuperSpeed)
Multi-point touchscreen interface
HDMI 1.4b audio and video output
3.5mm headphone/microphone combo port
Dolby Digital Plus Home Theater Edition
7.1 Codec support (via HDMI)
Chroma anti-ghosting keyboard with individually backlit keys
Keyboard, Trackpad, backlighting and fan control are Razer Synapse configurable
Trusted Platform Module (TPM 2.0) security chip embedded
Compact 45W USB-C power adapter
Built-in 45Wh rechargeable lithium-ion polymer battery
0.52" / 13.1 mm (Height) x 12.6" / 321 mm (Width) x 8.1" / 206 mm (Depth)