Samsung 40" Class Serif 4K UHD TV
Samsung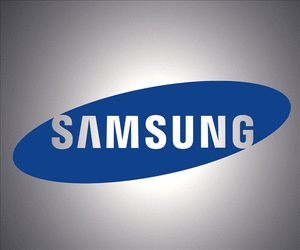 Introduction
Drawing inspiration from the simple elegance of typography, the Samsung SERIF TV forms a distinct capital "I" shape in profile, its slim body broadening to form a flat surface like a shelf at the top. This form enables it to be displayed seamlessly in the home, either on top of a credenza or via attachable legs that transform the Samsung SERIF TV into a piece of furniture. By design, the Samsung SERIF TV blends harmoniously with its surroundings, whether in a den or in a bedroom, an urban oasis or a suburban retreat.
Together with Samsung, the Bouroullec Brothers approached the design of the SERIF TV user interface not only from a practical perspective by developing a bespoke Smart TV menu that is simple and accessible but also delivered a unique and interactive visual display experience unlike any other. They created an exclusive Curtain Mode interface that veils content on the screen to give an abstract impression of what is happening in the background, shutting down content without turning off the TV itself. Even when Curtain Mode is active, viewers can still access services such as a clock, Bluetooth speakers, apps and their photo gallery.
Features
Samsung 40" Class Serif 4K UHD TV (White) UN40LS001AFXZA
Timeless, versatile design
Artfully blends into any room
Timeless, versatile design
This unique collaboration between Samsung and the award-winning Paris-based design duo Ronan & Erwan Bouroullec blends design and technology into a simple, functional solution.
Artfully blends into any room
It makes a bold centerpiece statement with its generous size, while its sleek design delivers an elegant viewing experience no matter where it's placed.
Slim body broadens to form a shelf on top
The Samsung Serif TV features a unique I-shaped profile, broadening at the bottom to form a sturdy base and at the top to create a small shelf.
Easy access to simple services
The user interface includes a transition between standby and normal viewing options called "curtain mode". This feature allows users to apply a filter over the content, creating a "curtain" effect in which viewers can access services such as a clock, Bluetooth speakers, apps and their photo gallery.