Samsung CFG70 24-inch Curved LED Monitor
Samsung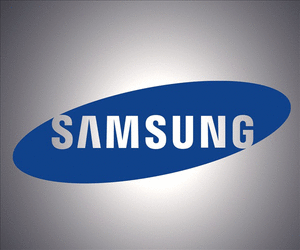 Introduction
The CFG70 24-inch monitor provides a distinguished curvature of 1800R. Other best-in-class features include interactive LED lighting, an intuitive user dashboard, and AMD FreeSync Technology for the ultimate gaming experience.
Features
Quantum Dot Technology
The visual power of quantum dot technology found in Samsung's award-winning, industry-leading UHD televisions is now integrated into the CFG70 monitor. By incorporating quantum dot technology, the monitor displays a wide range of vivid and crisp colors, while requiring less energy to do so. The monitor expresses brilliant color across a 125 percent sRGB spectrum, giving greater depth to blacks and sharpening color intricacies. These color distinctions increase the nuances of game play and far surpass display offerings available in conventional monitors. In addition, the monitor is the first quantum dot curved display to feature a cadmium-free design, similar to all Samsung 2016 SUHD TV's.
Stunning Visual Experience
The CFG70 leverages AMD FreeSync Technology over HDMI to synchronize screen refresh rates (ranging from 100 Hz for the CF791 to 144 Hz for the CFG70) with users' AMD graphics cards. This compatibility reduces input latency, stutter and lag to produce a uniform full-screen game display.
Each monitor features exceptional curvature (1,800R for the CFG70), which envelops users to create the feeling that they're part of the game. With a 1 m/s MPRT rate, the CFG70 display also ensures seamless transitions between frames and settings during gameplay.
In addition, the monitor is designed to reduce eye strain and empower a more comfortable long-term gameplay environment. To accomplish this, the CFG70 includes blur reduction technology that activates backlights when images appear. While this is happening, integrated line scanning technology divides the backlight into four channels and sequentially organizes its positioning to match featured on-screen content. This synchronization minimizes visible blur and maintains users' focus on a continuous, distortion-free picture.
Enhanced Features
To support convenient game management, the CFG70 includes Samsung's user-friendly Gaming UX OSD interface. Gamers engaged in competition can access the interface's intuitive dashboard to view all essential settings, ranging from response time to refresh rate, in a single glance. Gameplay settings can be easily adjusted through shortcut hot keys located on the front and back of the monitor. Additionally, the monitor has an innovative ball-and-joint mechanism that allows the neck to seamlessly tilt, adjust height, rotate, and pivot, all without moving the base. The CFG70 also incorporates interactive LED "Arena Lighting" to provide a richer gaming experience.