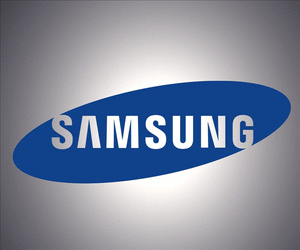 Samsung Gear Fit2
Your workout. Your world. Right on your wrist.
Samsung Gear Fit2 is a smart fitness band designed for everyday use with Samsung's brilliant Super AMOLED display to monitor fitness programs, text message notifications and more. With built-in GPS and an onboard music player, Gear Fit2 gives people the freedom to work out untethered.
With auto- and multi-sport tracking
The Gear Fit2 counts your steps the second you start and can track a variety of other activities and strength training exercises. So from work commutes to workouts to working it on the dance floor, all your moves add up.
Heart rate
Track your heart rate all day and every second of your workout.
Calories burned
Adds up automatically and tailors to your workouts.
Steps
Automatically tracks your steps and goal progress.
Floors climbed
Automatically tracks your altitude for stairs and hikes.
Multi-sport tracking
Select to track cycling, hiking, lunges, crunches and more.
Auto-tracking
Automatically tracks speed, distance and duration for popular cardio exercises.
Activity summaries
See your daily progress and review up to a month's worth of stored data.
Map your miles with built-in GPS
Track your pace, distance and route without your phone weighing you down.
Rock your workout
Get instant access to your favorite music on Spotify and store up to 500 of your songs.
Set squad goals
Set up solo challenges and competitions with your friends on S Health. The Gear Fit2 automatically syncs to Bluetooth so your progress is always on point. Watch your goals add up in weekly reports and share your results.
Text with a tap
Send and receive texts and calls, stay updated with app notifications and get all your calendar alerts – right from your wrist.
See vivid color in any light
With a curved screen and brilliant Super AMOLED display, glare is never an issue and darkness is no problem. Customize your screen to get a look that's perfect for you.
Go for days
With up to 4 days of battery life from a single charge, the Gear Fit2 goes the distance. Track your activities during the day and how much sleep you get at night.
Play in the rain
The water-resistant Gear Fit2 is rated IP68, so break a sweat without any worry.