Samsung Notebook 7 spin 13.3"
Samsung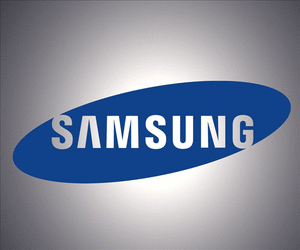 Introduction
It's not just your laptop—it's your entertainment go-to. Movies. Games. All the web surfing you want. The Samsung Notebook 7 spin adapts to all the ways you have fun. Rotating a full 360 degrees, the touch display adjusts to whatever angle you want so you can really get lost in the Full HD screen with Video High Dynamic Range mode.
Not only does it come with an impressive 1 Terabyte of hard drive storage, but you can also upgrade your speed at any time with an SSD and additional RAM. The Notebook 7 spin is all the entertainment you need, all in one place.
Features
Multimedia Performance
With enough power to keep up with you now, the Samsung Notebook 7 spin is also up for tomorrow. Out of the box, it comes with a Intel® Core™ i5 processor, an impressive 1 Terabyte hard drive and 8GB of RAM. Upgrade with an SSD to cut down on load time or additional RAM so you can do more at once.
360° Rotating Touchscreen
No matter what you're doing, the Notebook 7 spin gives you the best view. Use it as a notebook when you post and email. Or rotate it all the way to tablet mode to browse easily on the touchscreen.
Dynamic Display
Prepare to be wowed by the 15.6" Full HD screen with Video High Dynamic Range(HDR) mode that makes contrasts sharper, colors more vivid and textures pop. Every little detail comes to life, drawing you in to all the action of games, movies and more.
Fast Charging Battery
There's no end to the fun. The fast-charging battery extends your playtime up to 2 hours in just 20 minutes of charging. And you can power back up to 100% in 90 minutes.
Windows 10 OS
Navigate the engaging and intuitive Windows 10. And now your favorite Xbox games are right at your fingertips. Get to the next level right from your Notebook 7 spin.
Backlit Keyboard
The intuitively designed automatic backlit keyboard allows you to comfortably chat, watch or play even in the dark or dim lighting.
Specifications
Intel® Core™ i5 processor
1 Terabyte HDD & 8GB of RAM
Every little detail comes to life on the 13.3" Full HD screen