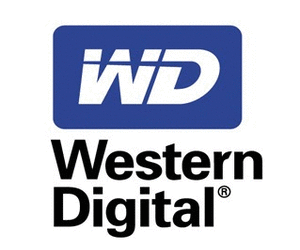 Introduction
Designed for the creative professional, My Book Pro 16TB gives you Thunderbolt 2 performance and RAID reliability, all in one device.
My Book Pro is WD's fastest desktop storage device with up to 16 TB and 435 MB/s data transfer rate. My Book Pro combines the power of dual 20-Gb/s Thunderbolt 2 ports, USB 3.0 compatibility, piece of mind from hardware RAID and the speed of two 7,200 RPM WD Black™ drives to accelerate the workflow of creative professionals.
Features
Accelerate your creativity
Designed specifically for the creative professional and data intensive user, My Book Pro is WD's fastest external storage solution yet. With up to 16 TB of storage and up to 435 MB/s transfer rates, large files can be backed up, transferred and edited faster than ever. My Book Pro storage brings performance, reliability and the easiest set up possible all in one device.
Performance driven. Proven reliability.
My Book Pro storage combines the power of dual 20 Gb/s Thunderbolt 2 ports, USB 3.0 compatibility, the peace-of-mind of hardware RAID and the speed of two 7200 RPM WD Black drives all to accelerate your workflow. Plus, it has convenient front-access USB ports to charge and sync smartphones, tablets or cameras on the fly.
Performance and capacity
My Book Pro storage is equipped with 7200 RPM WD Black SATA drives, the preferred drive of creative professionals, experts and users with high-performance requirements. With up to 16 TB of capacity and enhanced features that maximize system performance, these drives allow you to spend more time doing what you love most and less time waiting.
Advanced connectivity
Get up to 20 Gb/s data-transfer rate with Thunderbolt 2 technology and daisy chain up to six additional Thunderbolt devices with no impact on throughput speed. Whether you have two 4K monitors on your workstation, additional storage devices, tablets and cameras they all can be connected at the same time.
Hardware RAID
Because RAID processing is handled by the My Book Pro device, data bottlenecks are reduced and throughput is improved with no impact to your computer's CPU performance.
Customizable configuration options:
RAID 0 (Default) - Stripes your data across both drives. This provides the very best performance with increased throughput and standard security.
RAID 1 - Saves half the capacity to write a duplicate copy of your files on the second drive for increased protection of your data.
JBOD - Allows your computer to view and use the two drives as separate volumes
The professional choice
The My Book Pro was designed for the creative community like photographers, photo curators, architects, engineers, desktop publishers, videographers, audio editors and anyone who works with data-intensive digital files.
Consolidate your important files and digital content.
Fast transfer with Thunderbolt 2 or USB 3.0.
Back up with Apple Time Machine™ or compatible software.
Easy setup right out of the box, pre-formatted for Mac® OS X.
Formatted for Mac, can be reformatted for Windows.
Complete control with WD Drive Utilities, to manage RAID configurations, run drive diagnostics and format your drive. No tools required when upgrading or hot swapping drives.
Multiple 4K screens can be connected at the same time.
Front-mounted USB ports to connect and transfer your files on the fly.
Store, protect and navigate your extensive photo and video library.
Edit directly off the My Book Pro when computer storage is limited.