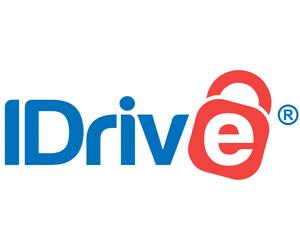 Introduction
IDrive One is a wireless storage drive that boasts advanced wireless connectivity and streaming capabilities along with the option for internal SSD drives for improved performance. IDrive One offers a host of features that makes it one of the most innovative storage devices around as it does three great things in one device.
Features
Fast Wireless Base station - with 802.11ac
IDrive One transfers data at the rate of up to 1.3 Gbps, triple the previous 802.11n standard. In addition, its simultaneous dual-band support transmits both 2.4 GHz and 5 GHz at the same time.
It employs beam-forming technology to target its signal to recipient devices
The device can extend your router with super-fast Wi-Fi and provide fast access to the storage drive built into it
Simultaneous dual-band support improves efficiency
Extend iPhone/Mobile Storage
With the new IDrive One app for iOS and Android, transfer your media files (Un-Encrypted) from your mobile devices to the IDrive One Device. Once transferred, Pictures / Videos / Music can be streamed to your mobile devices.
Say goodbye to phone storage limits
Easily view and play your files within the effective Wi-Fi range of 150 ft
Store all of your photos, videos, and music, and stream to your devices
Encrypted Local Backups
Protect your data in the cloud as well as to the IDrive One device, with encryption, using the IDrive Online Backup app. 802.11 AC wireless support makes your data transfers lightning fast.
Backup from PC, Mac and mobile devices
Local and Cloud backups and restores
256-bit AES Encryption, with optional private key
IDrive One works with the IDrive One app, which is available for iOS and Android allowing users to automatically transfer their videos, photos and music while creating a custom media library, where users can stream their content to a number of multiple devices.
IDrive One is available now with the following options: 1TB or 128GB SSD for $99.99 and 2TB or 256GB SSD for $149.99, each drive comes with 1TB of IDrive cloud backup for free for one year.