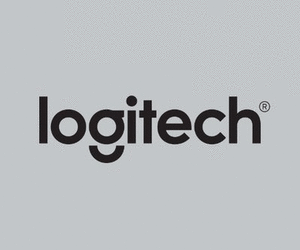 Introduction
The Logitech Logi BASE Charging Stand with Smart Connector for iPad Pro, allows you to charge your 12.9-inch or 9.7-inch iPad Pro while you use it. A first of its kind, Logi BASE gives you the perfect viewing angle for enjoying apps and entertainment in every room. You can type on the screen or access Siri while simultaneously charging your iPad Pro through the Smart Connector.
Logi BASE is the first device to charge your iPad Pro through the Smart Connector, and charging has never been friendlier. Magnets in the charging cradle guide your iPad Pro into place to align with the Smart Connector, with no need to search for a charging port; just drop your iPad Pro in and go.
Features
The easiest way to charge your iPad Pro
Logi BASE uses Apple Smart Connector technology to bring you a new charging experience. BASE gives your iPad Pro the perfect spot to recharge in any room of the house — and while you're using it too. It has magnets in the charging cradle to perfectly align iPad Pro with the Smart Connector. The Smart Connector has a minimal profile that makes it effortless to place your iPad Pro in the charging position. Just place your iPad Pro on BASE and it begins to charge.
Rethink the way you use your iPad Pro
Logi BASE gives you an ideal viewing angle to use your iPad Pro on a table or countertop anywhere in the house.
Set your iPad Pro on BASE in the kitchen to follow your favorite recipes. Say "Hey, Siri" and ask for hands free help to set a timer, convert tablespoons into cups or cups into ounces, or make a FaceTime® call to your mom when you get completely lost in a recipe.
Set your BASE in the bedroom and make your morning routine a breeze. With a "Hey, Siri" you can check the weather, your schedule, and crank your favorite morning tunes, all hands free.
BASE also works great on your desk, allowing you to use your iPad Pro as an extension of your laptop or desktop screen.
Smart, modern design
BASE and iPad Pro were made for each other — both beautiful and exceptionally functional. Every detail was considered in designing BASE. Made from the highest quality, premium materials and finishes, it complements your iPad Pro and looks great with your Mac.
BASE also features a minimal footprint and provides storage space behind your iPad Pro for an Apple Pencil or a Smart Cover.
A solid iPad Pro stand
1 - BASE is made of solid high-grade aluminum with a weighted foot for sturdy, rock-solid support.
2 - Anti-slip pad on the bottom ensures strong surface grip.
3 - Curved shape provides high back support for even the largest iPad Pro, ensuring it won't tip over.
4 - Magnets in the charging cradle keep your iPad Pro securely in place.
5 - A thin polycarbonate layer at the points of contact with your iPad Pro helps ensure scratch-free docking.
6 - MFI certification means BASE fully adheres to safety and quality requirements set by Apple.